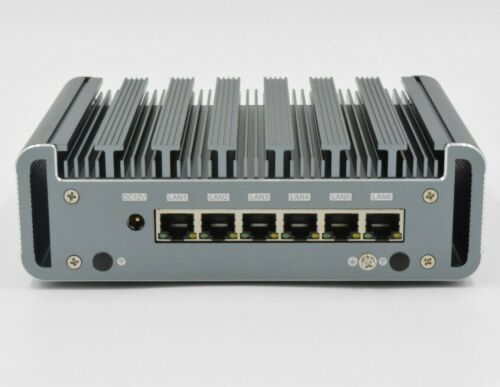 The NetNinja is a small form factor wireless network router (mini or 1U rackable chassis) that comes pre-installed with the latest router, firewall, and threat management software.
Out of the box, the NetNinja is pre-configured with:
Stateful packet filtering firewall
Multi-WAN failover, and load balancing policy support
IPv6, NAT, BGP support
MAC filtering and Radius support
IPsec, OpenVPN, PPTP VPN client and tunnel server support
VoIP Traffic Shaper wizard for easy VoIP optimization
DHCP, DNS, and PPoE servers
Dynamic DNS client support
Dashboard with traffic graphs and service status displays
Diagnostics including PFtop, PFinfo, packet capture, Darkstat traffic monitoring
Management via web browser, SSH login, or serial console cable
Unlike others, the NetNinja also comes with:
Wireless 802.11 b/g/n supporting Access Point, Infrastructure, and Ad-hoc modes
Snort network intrusion prevention and detection system with automatic malware policy updates and policy enforcement (free Snort account required)\
Hardware Specifications:
Nearly any Intel CPU
2gb to 32gb or more RAM
A variety of storage options, from mSATA and M.2 to SSD and HDD
Optional SFP card for gigabit communications and HA applications (1U only)
4 ethernet ports for the mini, 8 ports for the 1U.
VPN Server
High Availability
Load Balancing
Traffic Shaping
Captive Portal
UTM Device
Firewall / Router
DNS / DHCP Server
IDS / IPS
Transparent Caching Proxy
Web Content Filter
And more ...
Features:
Firewall and Router
Stateful Packet Inspection (SPI)
GeoIP blocking
Anti-Spoofing
Time based rules
Connection limits
Dynamic DNS
Reverse proxy
Captive portal guest network
Supports concurrent IPv4 and IPv6
NAT mapping (inbound/outbound)
VLAN support (802.1q)
Configurable static routing
IPv6 network prefix translation
IPv6 router advertisements
Multiple IP addresses per interface
DHCP server
DNS forwarding
Wake-on-LAN
PPPoE Server
VPN
IPsec and OpenVPN
Site-to-site and remote access VPN support
SSL encryption
VPN client for multiple operating systems
L2TP/IPsec for mobile devices
Multi-WAN for failover
IPv6 support
Split tunneling
Multiple tunnels
VPN tunnel failover
NAT support
Automatic or custom routing
Local user authentication or RADIUS/LDAP
Intrusion Prevention System
Snort-based packet analyzer
Layer 7 application detection
Multiple rules sources and categories
Emerging threats database
IP blacklist database
Pre-set rule profiles
Per-interface configuration
Suppressing false positive alerts
Deep Packet Inspection (DPI)
Optional open-source packages for application blocking
Enterprise Reliability
Optional multi-node High Availability Clustering
Multi-WAN load balancing
Automatic connection failover
Bandwidth throttling
Traffic shaping wizard
Reserve or restrict bandwidth based on traffic priority
Fair sharing bandwidth
User data transfer quotas
User Authentication
Local user and group database
User and group-based privileges
Optional automatic account expiration
External RADIUS authentication
Automatic lockout after repeated attempts
Proxy and Content Filtering
HTTP and HTTPS proxy
Non Transparent or Transparent caching proxy
Domain/URL filtering
Anti-virus filtering
SafeSearch for search engines
HTTPS URL and content screening
Website access reporting
Domain Name blacklisting (DNSBL)
Usage reporting for daily, monthly, etc.
Administration:
Configuration
Web-based configuration
Setup wizard for initial configuration
Remote web-based administration
Customizable dashboard
Easy configuration backup/restore
Configuration export/import
Encrypted automatic backup to Netgate server
Variable level administrative rights
Multi-language support
Simple updates
Forward-compatible configuration
Serial console for shell access and recovery options
System Security
Web interface security protection
CSRF protection
HTTP Referer enforcement
DNS Rebinding protection
HTTP Strict Transport Security
Frame protection
Optional key-based SSH access
Reporting & Monitoring
Dashboard with configurable widgets
Local logging
Remote logging
Local monitoring graphs
Real-time interface traffic graphs
SNMP monitoring
Notifications via web interface, SMTP, or Growl
Hardware monitoring
Networking diagnostic tools