Feature Focus
Details

Written by:

Craig Benting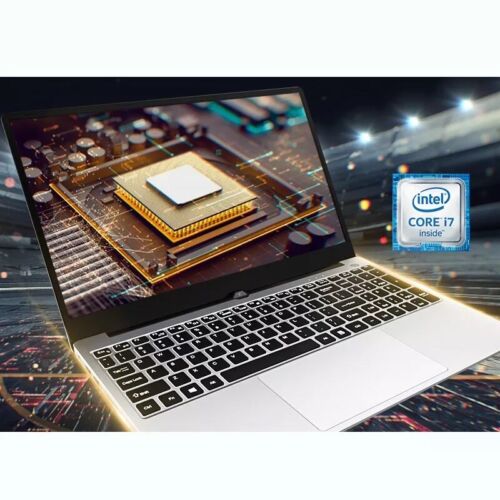 Introducing the Ultimate Powerhouse - Unleash Your Creativity!
Elevate your computing experience to new heights with our state-of-the-art 15.6" desktop-replacement laptop, meticulously crafted for uncompromising performance. Embrace the future of computing with cutting-edge features that redefine the boundaries of innovation.
🚀 Unleash the Intel Core i7 12th Gen CPU: Experience blazing-fast speeds and seamless multitasking like never before. The Intel Core i7 12th Gen CPU propels your productivity to the next level, ensuring every task is completed with lightning efficiency.
💥 Unrivaled Graphics with Intel Iris Xe: Immerse yourself in breathtaking visuals and unleash your creative prowess with the dedicated independent GPU - Intel Iris Xe. Unleash your imagination and conquer graphic-intensive tasks with ease.
🌟 Captivating Visuals on a 15.6" IPS Full HD Display: Indulge your senses in stunning clarity and vibrant colors on the expansive 15.6" IPS Full HD display. Whether you're engrossed in a cinematic masterpiece or fine-tuning your latest project, every detail comes to life.
⚙️ Tailor Your Powerhouse - Up to 64GB RAM: Customize your laptop's performance to match your ambitions. Elevate your experience with up to a staggering 64GB of DDR4 RAM, ensuring swift multitasking and effortless handling of even the most demanding applications.
💾 Limitless Storage Possibilities - Up to 2TB: Embrace a digital universe without bounds. With storage options of up to 2TB, you'll have all the space you need to house your creative endeavors, multimedia libraries, and more.
🛠️ Built for You, by You: Craft your dream laptop from scratch with our built-to-order experience. Every component is 100% new, ensuring a machine that's as unique as you are. Choose from 8-64GB DDR4 RAM and 256GB-2TB M.2 SSD storage to create the perfect computing companion.
🌐 Your Operating System, Your Choice: Seamlessly integrate your new laptop into your digital ecosystem. Opt for Linux, Windows 10, or no operating system preinstallation, putting the power of choice back into your hands.
Experience innovation in its purest form - redefine your computing journey with our 15.6" desktop-replacement laptop. Elevate your possibilities, one click at a time. Unleash the future today!
Features:
Intel Core i7 12th Gen CPU
Intel Iris Xe dedicated independent GPU
15.6" IPS Full HD display
Up to 64gb RAM
Up to 2tb storage
Dimensions:
13.8" (35cm) x 9.25" (23.5cm) x 0.6" (1.5cm)